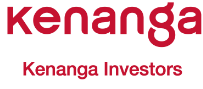 Anti-Phishing Awareness
Be suspicious of unsolicited phone calls or email message from individual asking for personal information.
Never respond to request for personal information via email or in a pop-up window.
Pay attention to the URL of a web site. Malicious web sites may look identical to a legitimate site, but the URL may use a variation in spelling or a different domain.
Visit Investor Easy Network by typing this URL www.kenangainvestors.com.my into your address bar. Add this URL to your favourites list.
Beware of email that try to get you to click a link in order to change your account information. Kenanga Investors Berhad will never send email for request to change your account info nor do we send out email to investor for reconfirmation of their personal details.
Always use updated anti-virus software with a special anti-phishing filter.
Never reveal your Investor Easy Network ID & password to anyone.
Use combination of upper case, lower case, numbers & special characters as your Investor Easy Network password.
Do not open email attachment or install software from unknown source.
Disable the 'AutoComplete' function within your browser.
Always log off and close your browser after each session in Investor Easy Network.
Always clear your PC browser's cache after each session to ensure that your ID & password is permanently cleared from your system memory.
Do not leave your PC unattended when you log in to Investor Easy Network.